Sunova Paddle Boards
Sunova Paddleboards have 30 years of surfboard design and construction behind their brand. Refusing to use paint, due to the extra weight, you definitely see exactly what your getting. The boards are simple and light, with high performance characteristics and look amazing as a bonus.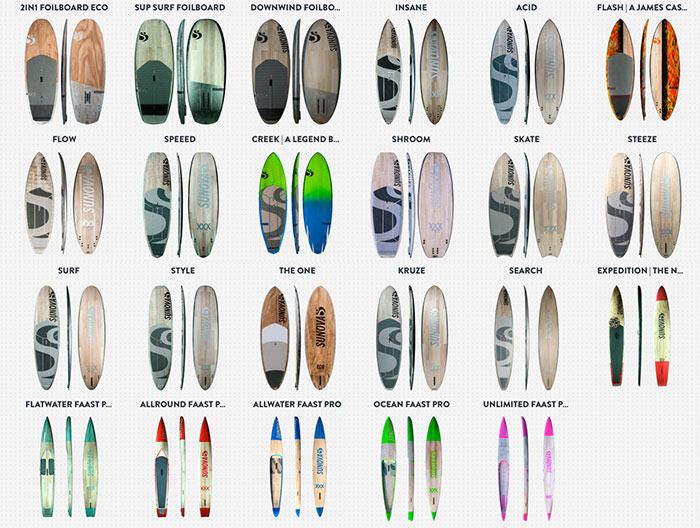 ABOUT SUNOVA STAND UP PADDLE BOARDS
Sunova origin is in Western Australian brand, originating out of Mandurah back in 1976.
Sunovo have a strong history in longboard surfing and started development on SUP boards back in 2008 at the request of some of their competitive longboard team riders. After much development and testing, a range of Sunova SUP's was released in 2012. The focus of these boards has always been to produce a paddleboard that is lighter and better performing than many currently available on the market today.
Long time shaper Bert Burger (shaper of the Year 2007) is behind the Sunova shapes, so you can guarantee they work well in waves.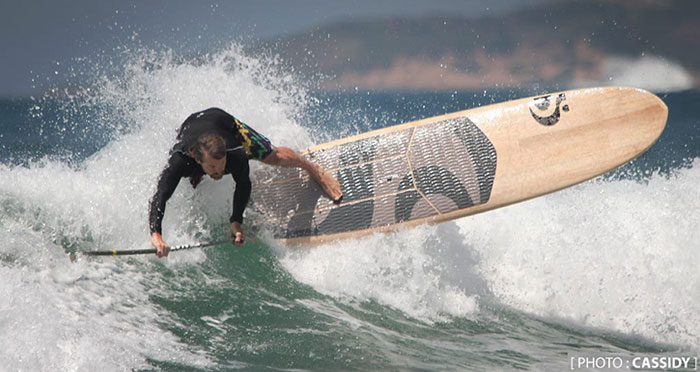 SUNOVA SUP CONSTRUCTION
XXX - full BALSA sandwich, carbon rail. A super light, strong board without the price tag of Carbon boards.
Eco - a paulownia wood sandwich technology with a highly reinforced rail for getting you going.
Detailed Construction here >
Sunova worked hard to create a SUP board that was stronger in areas where current market boards are weak. The weakest point of many boards is the rail, due to the constant bashing of the paddle. Hence there is good reinforcement in the rails. But they also wanted to keep the board light, to make it more fun to ride and easy to carry.
A typical problem with light boards is that they usually attract the higher price tag of Carbon construction. Sunova's XXX construction gets pretty close to the weight of Carbon boards but doesn't carry the same price tag.
Part of Sunova's trick is pretty simple - the boards are not painted as that can add up to 2kg of weight. All the craftsmanship is clearly visible. Nothing can be hidden under paint or filler, so what you see, is definitely what you get.
Did we mention Sunova make 2pc Paddleboards
Here's Martin Explaining how they go together