Red Paddle Co 14' Elite 2019
Ready for immediate dispatch
Seen it cheaper?
Send us the link to where you have seen this product cheaper, once verified we will send you a voucher code to match the price!

Red Paddle Co 14'0 Elite Race Paddle Board 2019
The ultimate 14' race board, designed for speed
The Red paddle co 14'0″ class is aimed at the slightly larger rider or those paddle boarders looking to compete over larger distances with a more stable race board. The 14'0″ Elite inflatable SUP come's in two sizes with the 27″ being the slightly wider of the two. The wider tail section offers fantastic stability and more manoeuvrable compared to the 14'0″ x 25″ Elite, making it a great all round race board.

The Red Paddle Co 14'0″ x 27″ Elite benefits from all of the latest Red Paddle Co innovations such as our patented Rocker Stiffening System or RSS for short. This counters any flex through two stiffening battens that are inserted into pockets on the side of the board; In addition to RSS, our patented Forward Flex Control System (FFC) then adds rigidity to the front of the board using a carbon compression rod to prevent flex that can be created in a race, channeling the energy towards the back of the board which increases overall board speed. RSS and FFC work together to create the stiffest, fastest inflatable Paddle boards.

The board is also packed full of other features: Double nose fins aid tracking and displacing water from the deck of the board; The glass fibre centre fin supplied as standard gives the right amount of grip without adding drag, whilst the angled design prevents any debris from getting stuck on the fin; Multiple carry handles are included in the Red Paddle co Race board to provide fast entry and exit of the water and have been designed not to get in the way during racing; The diamond cut, Red embossed deck pad provides ultimate grip in control in all stages of a race.

When you have finished racing the board then rolls up and fits into our amazing back pack so can be transported anywhere in the world without the risk of damage.
MSL fusion composite and airtight coating -  Introduced to the Red Paddle Co Ride range in 2016, MSL involves fusing a second layer of hard-wearing polymer to the dropstitch core at the raw material stage, removing hand gluing errors. The high-tech industrial process also saves almost 2kg in weight and makes the boards stiffer at lower pressures.
Titan Pump -  The world's best SUP pump has been totally redesigned making Titan pump even more efficient - less pumping, more paddling. This double-barrelled pump is lightweight and fits in the Red Paddle Co board bag, but has the capacity to inflate your SUP in under 5 minutes; twice as faster as many rival pumps.
Mount - Every Red Paddle Co SUP board comes with a special fixing that is compatible with world-leading Ram Mounts products, plus Railblaza, enabling you to securely attach a range of accessories, from GPS devices and cameras to fishing rods.
Bag - The celebrated Red Paddle Co backpack has wheels for easy transportation and a foil liner to protect the board from extreme temperatures.


BOARD COMES WITH > SUP Paddle  |  Backpack  |  Titan Pump  |  Waterproof Phone Case  |  Repair Kit  |  SUP Leash  |  Free Shipping.
SPEC
More Information

| | |
| --- | --- |
| Year | 2019 |
| Length | 14'0 |
| Width | 27" |
| Thickness | 5.90" |
| Weight | TBC |
| Weight in Bag with Pump | TBC |
| Fin | 1 x US Finbox |
| Wind SUP Style | None |
| Custom Stock Status | Ready for immediate dispatch |
About the brands
At SUP Inflatables we only stock inflatable paddleboards from top-end brands that build quality products. Find out more about the brand you're considering by clicking the relevant link below.
Each Inflatable SUP comes with a range of fantastic paddle options, meaning you can choose the package that is perfect for you.
The options vary depending on the board you are looking at, so click the 'Choose Package and Add to Cart' button to find out what is available with this board.
FREE PADDLE
Bravo Alloy / Branded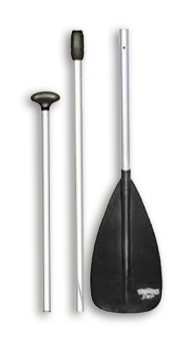 Every Inflatable SUP comes with a free paddle option. This will either be the Bravo Alloy SUP paddle or a branded alloy SUP paddle.
Discounted Paddles
Save on branded paddles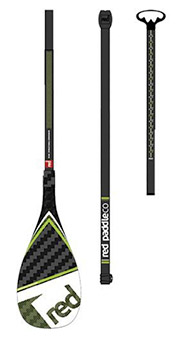 We can often offer discounts on paddles manufactured by the same brand as the board you're looking at.
50% Off Paddles
SUP Inflatables Paddles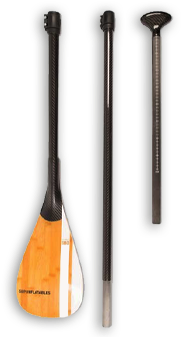 Our very own range of performance SUP paddles include Glass Hybrid and Carbon Bamboo constructions, available at an amazing 50% Off.
SAVE £60
Off any other paddle*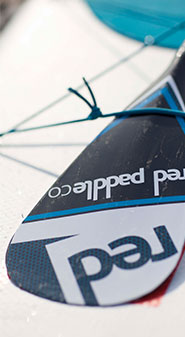 Choose any full price paddle from our store and get £60 discount, automatically applied in the checkout.
*Discount available on full price paddles only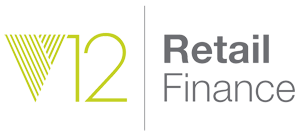 We're excited to be able to offer Interest Free Credit on all orders over £295! This 0% Finance is offered over 6, 10 or 12 month repayment plans. When you order online select the V12 Finance option during checkout. We will receive your order request and will send you a text message to ask what deposit amount you'd like to pay and whether you'd like to go for 6, 10 or 12 month repayments. We then email you a link to your personalised V12 Retail Finance application form. Fill in the form, which doesn't take long and you usually get an instant decision wether you've been accepted for finance. We will be automatically notified of your application outcome, and can then pack and ship your order, getting you on the water without any time to waist.
Finance Example
6 MONTHS 0% APR
Example:
Red Paddle Co 10'6 Ride 2017
Cash Price: £849
10% Deposit: £84.90
Monthly Repayments: 6 x £127.35
Total Amount Payable: £849
APR Representative: 0.00%
Total cost of finance (interest & charges): £0
10 MONTHS 0% APR
Example:
Red Paddle Co 10'6 Ride 2017
Cash Price: £849
10% Deposit: £84.90
Monthly Repayments: 10 x £76.41
Total Amount Payable: £849
APR Representative: 0.00%
Total cost of finance (interest & charges): £101.70
12 MONTHS 0% APR
Example:
Red Paddle Co 10'6 Ride 2017
Cash Price: £849
10% Deposit: £84.90
Monthly Repayments: 12 x £63.68
Total Amount Payable: £849
APR Representative: 0.00%
Total cost of finance (interest & charges): £0

UK MAINLAND
FREE Shipping on all orders over £30
For orders under £30 shipping is charged at £2.50
Orders received before 12pm are dispatched the same day on a next day delivery services. Small orders are sent on a Royal Mail 1st Class service, larger orders including all paddleboards are delivered by our couriers.
EUROPE
FREE Shipping on all orders over £60
For orders under £60 shipping is charged at £4.50
The islands of Britain (excluding the Isle of Wight) including the Channel Islands are included in our European Shipping rate

WORLDWIDE
FREE Shipping on all orders over £100
For orders under £100 shipping is charged at £6.50
VAT: For countries outside of the EU, we subsidise the high shipping costs that we incur with some of the VAT that can be claimed back from your order. Depending on your location and order value, we may be able to also offer some VAT back, so please get in touch to enquire.