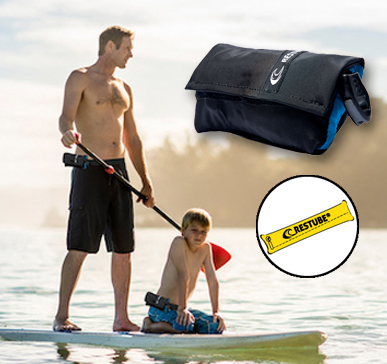 Why Do I Need a Restube?
RESTUBE IS NOW 30% OFF! - BUY NOW
The Restube is an innovative personal floatation device (pfd) that is very well suited to paddleboarding. But before we get in to the details about the Restube, why should paddleboarders wear a pfd? When having a SUP lesson or borrowing a board from a SUP rental center it is commonplace to wear a buoyancy aid. In our experience however, as soon as people by their own SUP they tend to not bother wearing a buoyancy aid, after all, the paddleboard itself is plenty buoyant enough, no? No!
The safety concern is getting separated from your paddleboard in open water. Paddlers should always wear a SUP leash to attach themselves to the board, however this should not be relied upon as the sole piece of safety equipment as there is always a possibility that this could be ineffective, for example the leash snapping or leash attachment point failing.
Read more »