SUP Inflatables at Southampton Boat show 2019
SUP Inflatables is excited to be at the Southampton Boatshow 2019, Our SUP boards prices start from £369, offering  brands including Red Paddle Co, Gladiator, Fanatic, Naish, Starboard and Anomy.
Win a Paddle Board
This year we are very excited to be offering the chance for Southampton boat show visitors to win a Gladiator Paddleboard. To be in it too win it, you will be having great fun with our photo cut out and speech bubbles, taking photographs and sharing your fun on instagram and facebook.
Stiffness test
We will also be putting paddle board's through there passes with our SUP Inflatables  'stiffness' test. Come along to see Red Paddle Co, Gladiator, Anomy, Fanatic, Naish and Starboard SUP boards all together at our SUP Inflatables  paddle board 'stiffness' test centre. Stand on the boards and see which one wins the stiffness test with your weight on it.
Why we are different
SUP Inflatables has been selling water sports equipment since 1985 and is Red Paddle Co's preferred retailer.  3 years ago we decided to offer our customers an opportunity, where all brands  on our website were the best.. (Not just OK).. As part of this grading system to allow us to decide which boards make it to our pages and which don't, all our paddle board brands have to make a 4.75" thick board in there all round range, It's one of the ways we assess wether the board brand is high quality with high density drop stitch. If the board brand only makes 4" & 6" inch thick boards its a pretty quick way to see that the drop stitch isn't what we call.. paddle board drop stitch… so we stay well clear.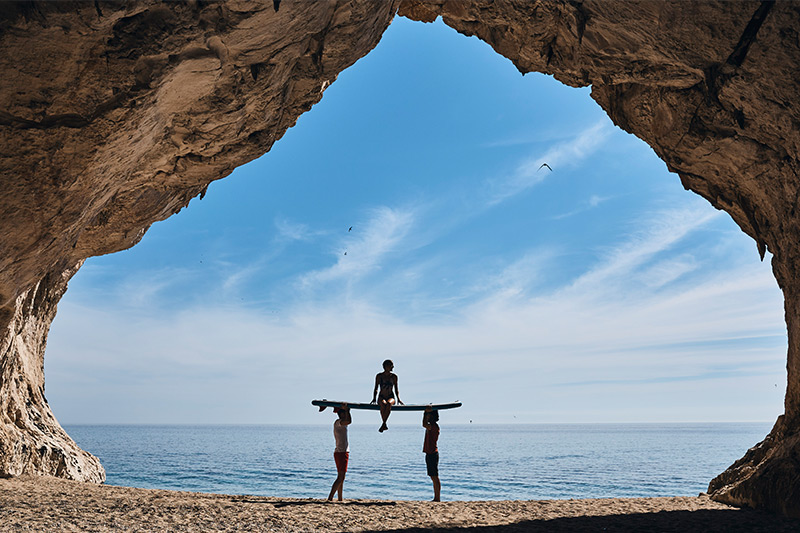 Board News for 2019
A premium board at an affordable price
The SUP Inflatable's team is always busy finding the next board brands that are really going to shake things up and give the customer the best boards options.  2 years ago, we found a SUP brand called Gladiator, Not only is this SUP brand very  premium, offering SUP boards that are made from their own factory (Gladiator doesn't make boards for anyone else) But this brand offers a full board package from £369, The first brand to offer premium quality boards at a more affordable price allowing consumers to get the best within this new lower budget. 
Naish is new for 2019
Naish have also made waves for 2019, Bringing in a new board designer at the end of 2018, Naish have some great visions for the future of the inflatable, placing an aqua glide, on the back of there boards, allowing for better water flow and stability, Naish have also weight tested all the boards, adding 2 stringers instead of 1 too allow for a stiffer board technology.
Red Paddle Co has reinvented the paddleboard
Red Paddle Co re-invented the paddle board wheel in 2018 with their new compact board, these SUP's are perfect if you have the traveling bug and need a small packable board that has  all the qualities of a Red Paddle Co 10'6.
Come talk to us
We are very much looking forward to seeing you at the Southampton Boat Show 2019! If your looking for a great SUP package or just great advice you can find us on stand A042 in the entrance to the Southampton Boat Show