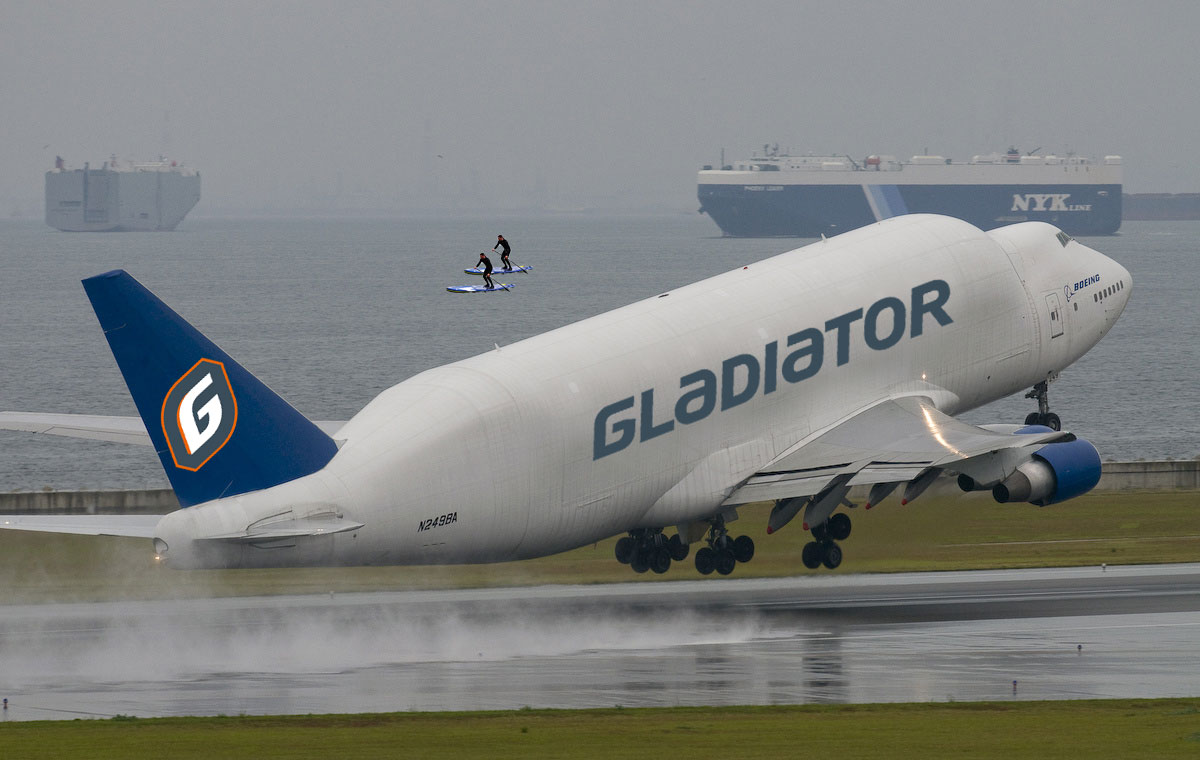 At SUP Inflatables we've had a busy year!
Stand Up Paddleboarding has soared in popularity all over the world so we've experienced an explosive increase in demand, have unprecedented pressures to fulfil our customer's needs and with the Global Shipping Crisis creating huge delay to orders, we simply can't get paddleboards in quick enough!
Like many businesses through this pandemic, we've had to adapt, find new ways to work but also make some difficult decisions.
One of our most popular brands Gladiator, ship to the UK from China, usually taking around 6 weeks to arrive in our warehouse. However, with the current shipping issues it's taking almost double this time. We don't want to let our customers down by having our remaining summer stock at sea for the next 3 months, so we had to find a solution to get your paddleboards to you quicker.
We're relieved to announce that after lengthy discussions with Gladiator, their paddleboards are now being flown over to us in the next couple of weeks. This does however, as you can imagine, come at a significant cost.
Gladiator have been brilliant - 'We want to get your stock to you and your customers as soon as possible. Air freight as you can imagine comes at a much higher price than shipping, however we are committed to our distributors and retailers and we want to continue to provide the best products and services for our loyal customers, however to achieve this, we need to add a small increase to the overall price of each paddleboard, which unfortunately in these circumstances is unavoidable.'
Despite the increase in price, the quicker turnaround time for us at SUP Inflatables is great news. It means we can get the boards delivered in time to enjoy our Great British Summer!
Each board have had the following increase applied; (These price increases have now been added to each product on the website)
If you have already placed a Gladiator Paddleboard pre-order, you are our top priority. As soon as stock arrives with us, payment will be requested via text message link, Either for the full amount if you have placed a free preorder or we will be texting a link out for the added extra if you have already paid.
If you are thinking of ordering a board please look at the expected delivery date under the name of the product, currently this says end of July, but this will be dated as and when we know stock is due to arrive, hopefully from Mid July onwards.
This has been a really difficult decision for everyone involved, outweighing a mid season price increase with getting boards to everyone more quickly, should you wish to discuss the price increase or cancel your pre order, then please get in touch at info@supinflatables.co.uk or call us on 07545882606.
Gary, Emma & the SUP Inflatables Team