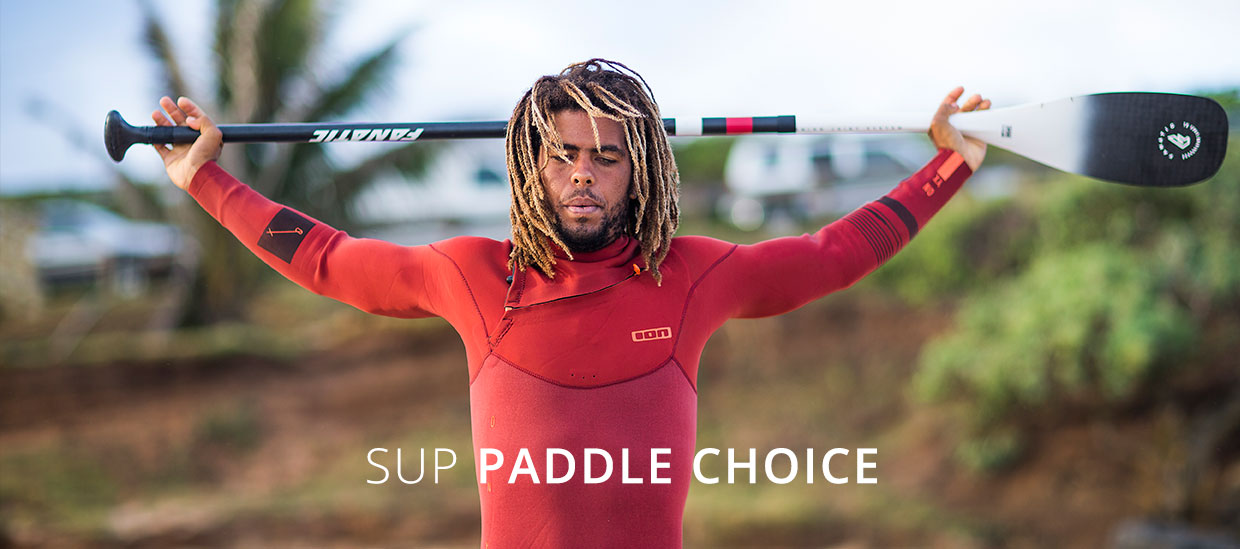 At SUP Inflatables, every Inflatable SUP comes with a free paddle, plus a range of great reduced-price paddle upgrade options so that you can build your perfect iSUP package. Alloy paddles will get you on the water, but we know from experience that upgrading to glass and carbon paddles increases enjoyment massively. The lighter-weight constructions mean you can paddle for longer with less fatigue and the stiffer response means you travel further with every paddle stroke. Read on for the low down on the paddle options, including 50% Off our very own range of lightweight performance SUP paddles. The options vary depending on the board you are looking at, so click the 'Customize and Add to Cart' button to find out what is available with each board.
Firstly... SUP paddle basics. think weight & think flex...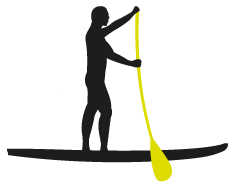 ALLOY SHAFT
- Heaviest of paddle constructions
- High flex loses power in the stroke
+ Easy to use for gentle paddling & kids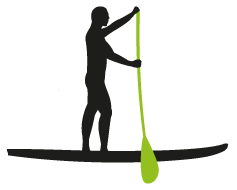 GLASS SHAFT
+ Lighter weight
+ Less flex for increased power in the stroke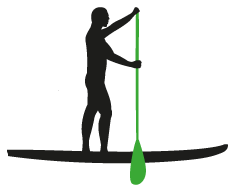 CARBON SHAFT
+ Lightest weight
+ Minimal flex for maximum power in the stroke
Free Paddle with every SUP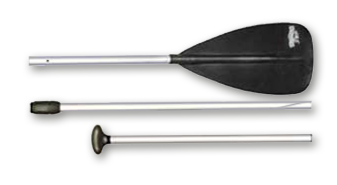 About the paddles
Every Inflatable SUP comes as standard with a Free SUP Paddle. This can be anything from an alloy paddle to a carbon paddle, we have tried to make it clear on each board which paddle that comes within the price - To check which Free Paddle is included with your board, click the 'Choose Package and Add to Cart' button.
Alloy SUP Paddles are included with some packages, these paddles split into 3-pieces and fit in your iSUP bag for easy transportation, plus are adjustable in length to suit different paddler heights. They have an alloy shaft and nylon/fibreglass blade.
Free or Discounted Branded Paddles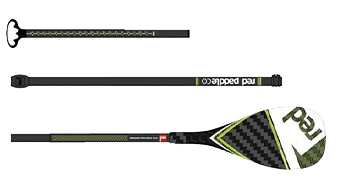 About the paddles
To check which Free Paddle is included with your board, click the 'Choose Package and Add to Cart' button, many brands understand the importance of offering a better paddle with the package than a alloy, you will now find many packages on our website that includes a better paddle for free. At a minimum this will be a fibreglass shaft with nylon blade, although increasing brands are offering carbon shaft paddles.
Within the packages you will find many of these brands also offer their own range of fantastic SUP paddles as upgrades at discounted prices.
Choose your own - Get £60 off any paddle worth over £100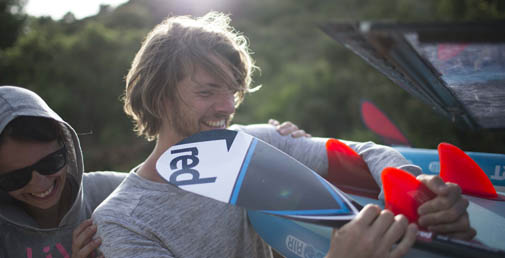 About the paddle
Even though we have offered a superb selection of SUP Paddle upgrade options, we understand that you may wish to choose a different paddle from our extensive range. We offer maximum flexibility in your package. You can opt to save £60 off the package price, then simply add your chosen paddle (worth £100 or more) into the shopping basket.  Click to browse all SUP Paddles.
We are passionate about paddleboading and we know our stuff. If you have any questions at all about what SUP paddle would be best for you, please don't hesitate to get in touch.