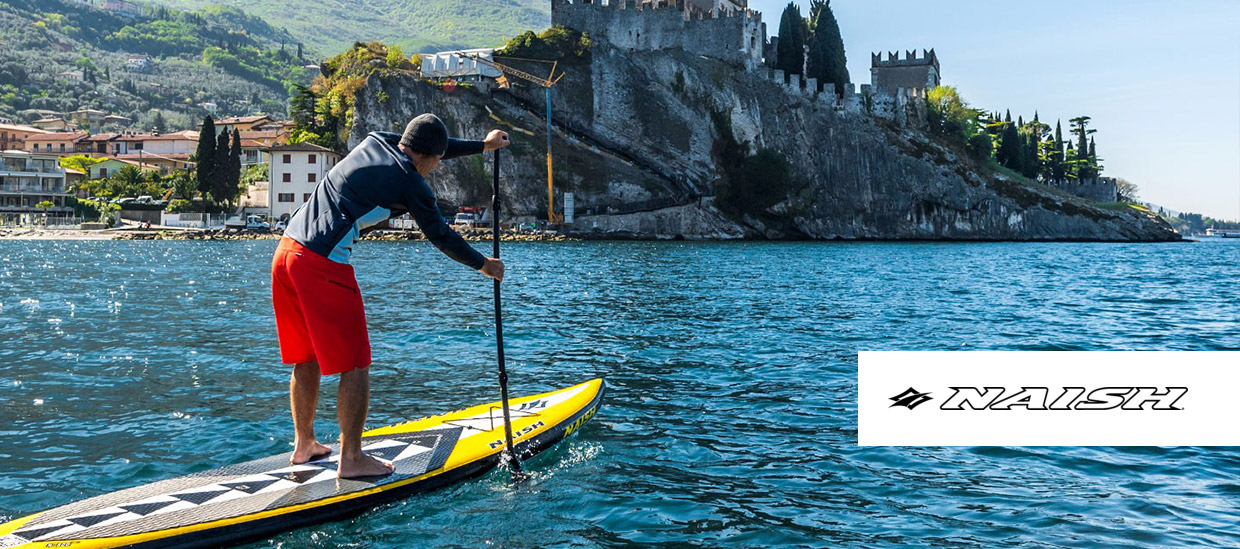 Naish SUP came to the SUP Inflatables shelves in 2014, and we continue to be excited to be stocking this world famous brand. Naish have been making watersports products for many years, the brand forming off of the back of the great talents of Robbie Naish. After moving to Hawaii at age 11, Robbie Naish developed his windsurfing skills and became World Champion aged only 13. He is a legend in the world of windsurfing and started the Naish brand with Naish Sails. As kitesurfing and paddleboarding were born and grew into the sports that they are today, Robbie Naish and his brand evolved. Naish now make a great range of paddleboards with the focus very much on performance.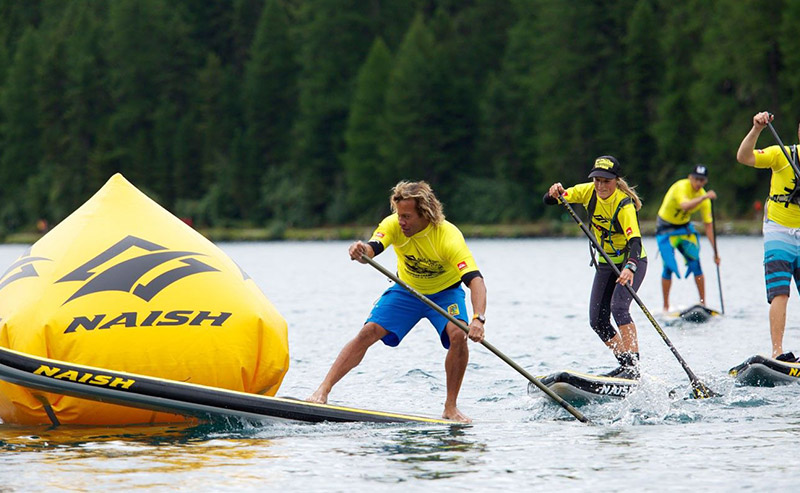 The Naish One 12'6 N1SCO
There is a Naish SUP board for everybody, no matter what sort of paddling you'd like to do, but there is one that really stands out as a great buy... the Naish One 12'6 N1SCO. The Naish One 12'6 is the perfect balance between out and out speed and general usability. This is the race board that is built for the N1SCO One Design race circuit. At 30' wide it still offers plenty of stability which is perfect for downwinders, dealing with ocean swell and chop plus to be comfortable for long touring paddles.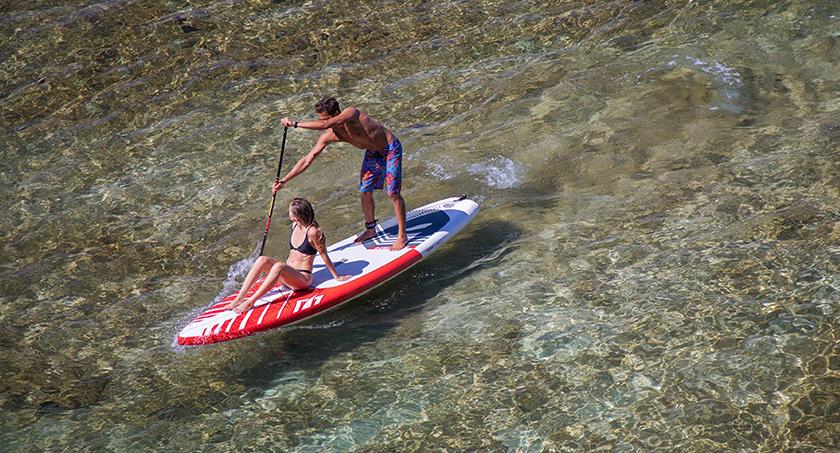 The Naish Inflatable SUP boards are based on the tried and tested hard board shapes. Not only do you get a high performance board, but also the added advantages of ease of storage and transportation and durability. Here are the inflatable paddleboards in the Naish SUP range.
We hold good stock levels of our most popular Naish SUP board, the Naish One N1SCO. If you're interested in another board in the Naish SUP range then please get in touch as we can order it in for you with fast and free delivery.