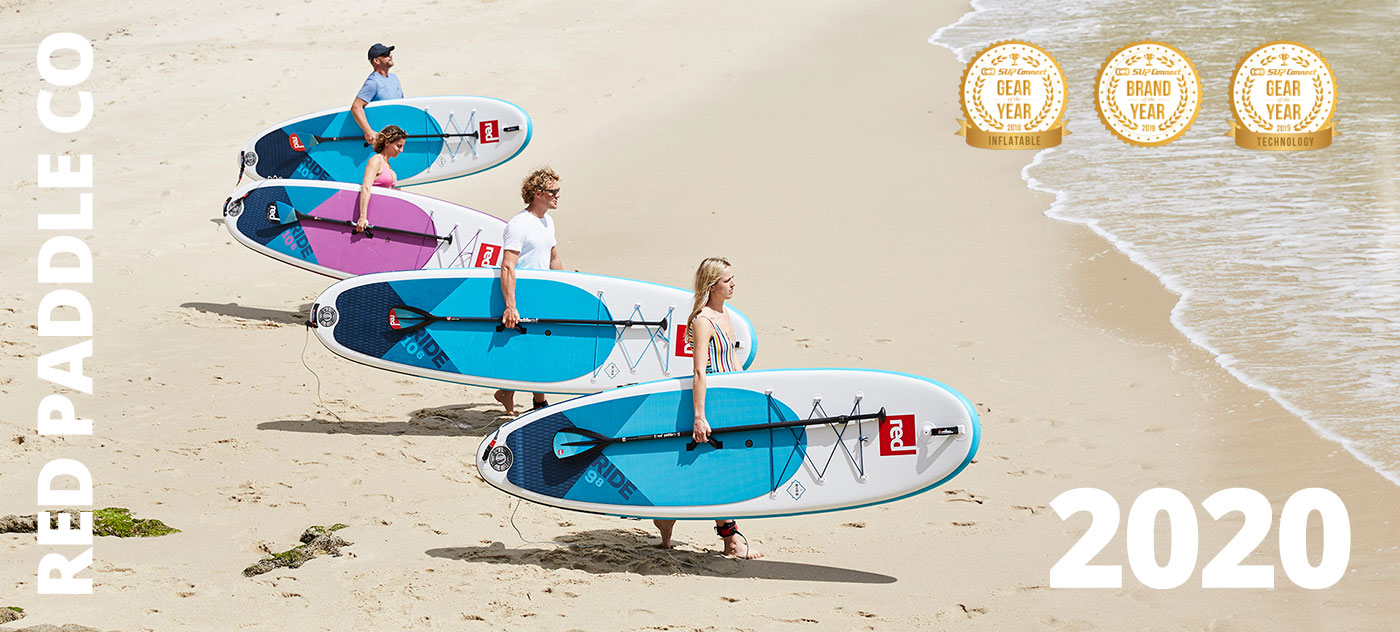 Red Paddle Co
The Red Paddle Co 2020 range of Inflatable Paddleboards once again establishes Red Paddle Co as the world's leading Inflatable SUP manufacturer. Year on year they refine their tried and tested designs with an innovative approach and a tireless pursuit of creating the world's stiffest, most durable and most performance orientated inflatables. This is why we have stocked and recommended Red Paddle Boards since day one. Read on to see what's new for 2020 and our favourites from the Red Paddle Co range.
Bombproof Paddleboards
Red Paddle Co are so confident in the strength and durability of their inflatable paddleboards that they offer an amazing 5 Year Warranty. Having tested their boards through various creative methods like dropping them from buildings and driving over them with a JCB, Red are sure you won't have any durability issues. But, if you did, you're covered by the 5 Year Warranty. Now that's peace of mind.
New Graphics
For 2020 Red Paddle Co have updated the graphics and colours of many of the inflatable paddleboards in their range. The Explorer passes subtly through the countryside with it's muted greens. The Sport is now also available in a striking purple. The teal of the new 10'8 Activ Yoga SUP creates a calming place for your aqua-yoga sessions. The top materials used ensure that your paddleboard will stay looking stunningly vibrant for many happy years paddling to come.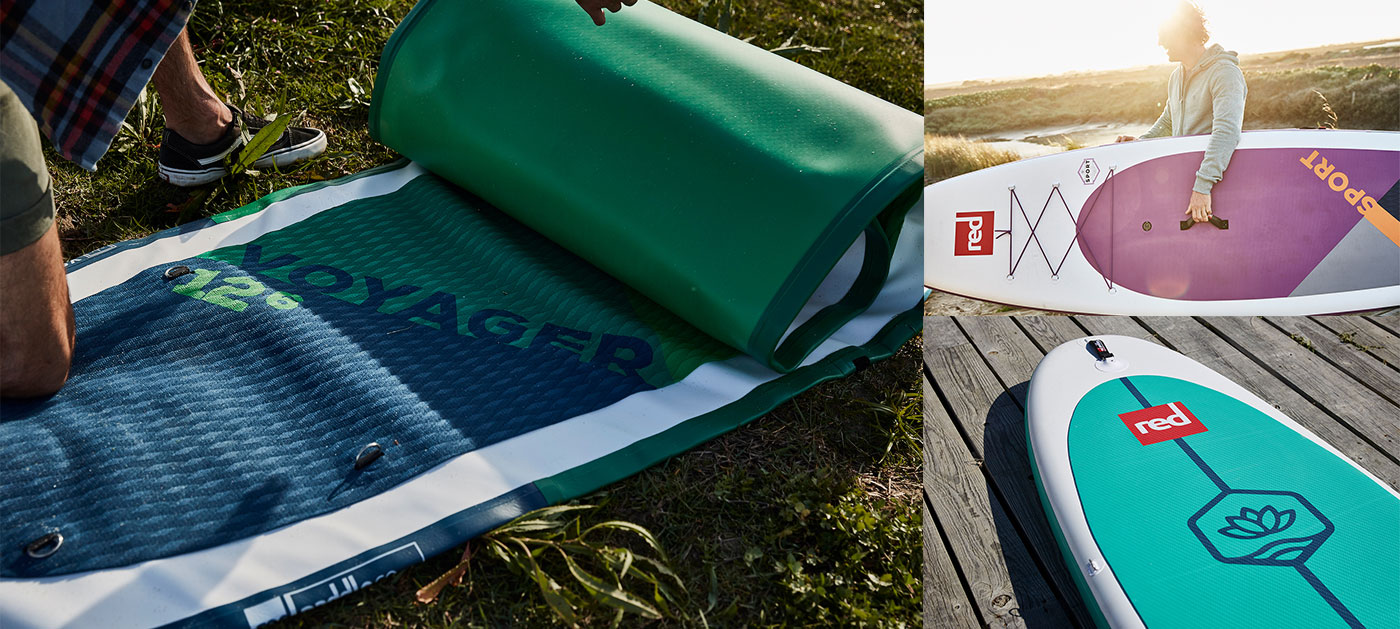 New Features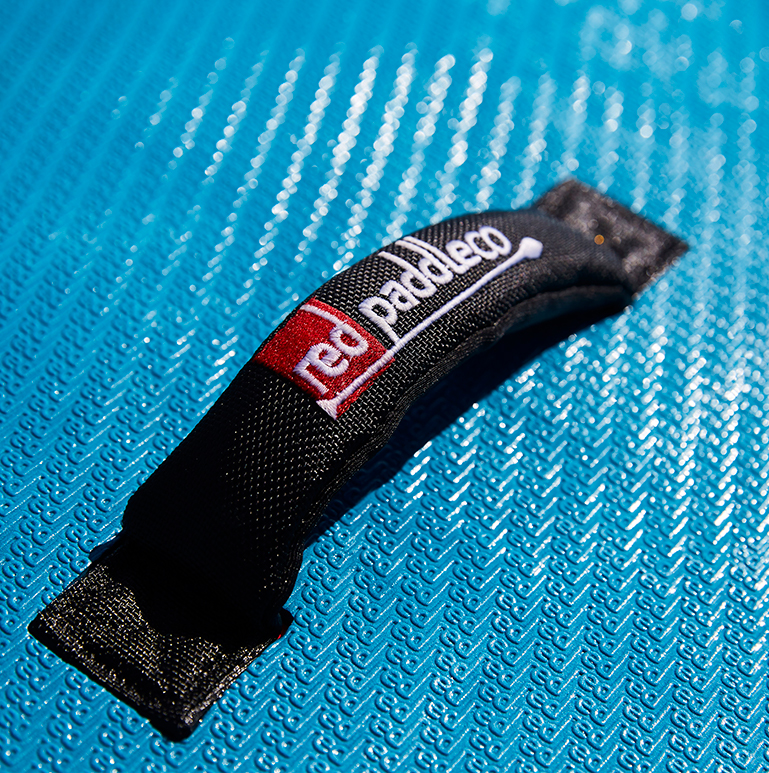 Ergonomic Tubular-Core Handle
A redesigned handle makes it super-comfortable when carrying your board to the water.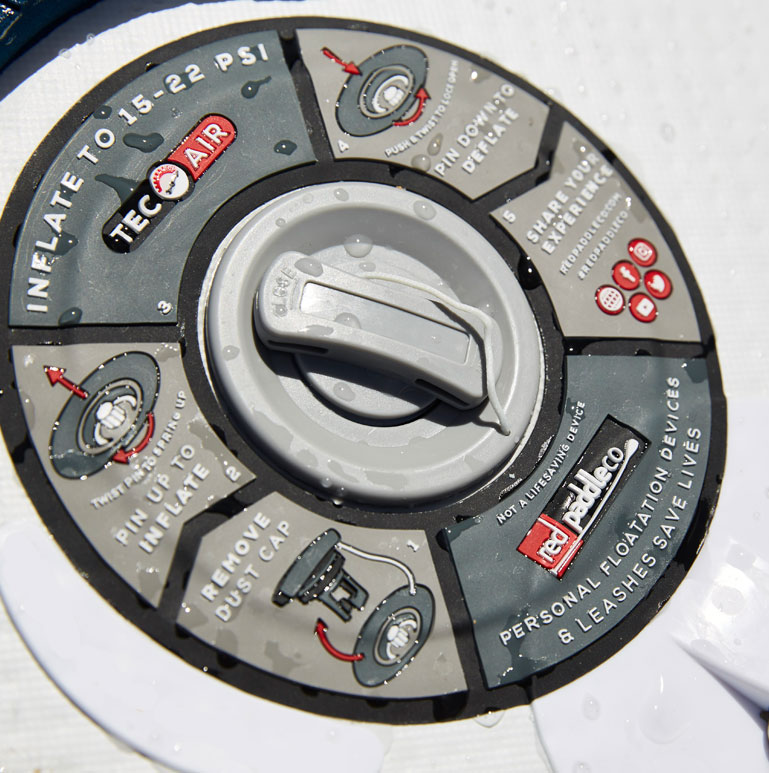 Speedy inflation
Get going straight away with the new valve graphics showing you what's what.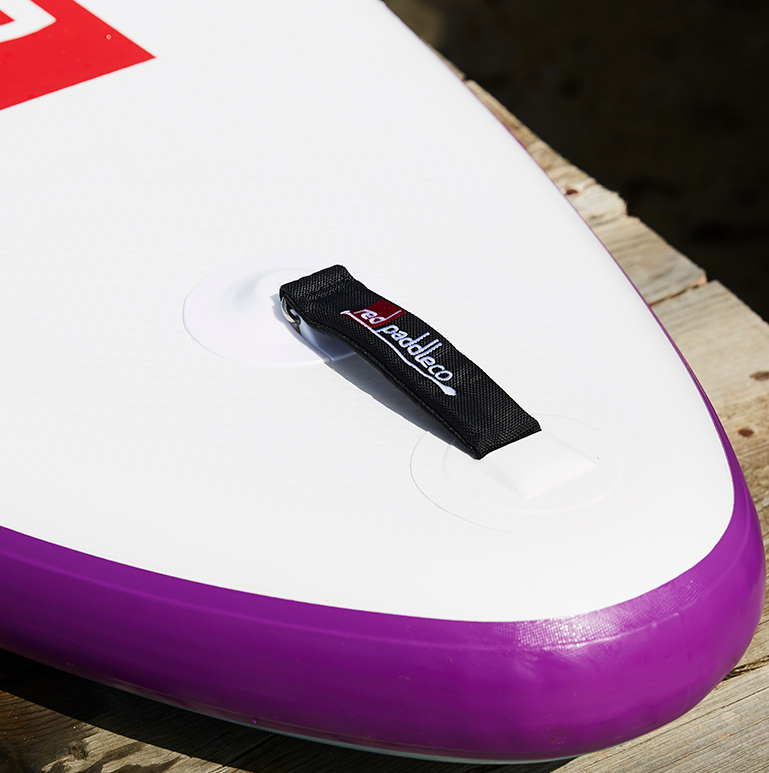 Ergonomic Tubular-Core Handle
Almost every board in the range now has a front mounted carry handle and integrated accessories mount.
Doing it the right way
Red Paddle Co continue to strive to do everything they can to help to protect the environment. Their in house team of design experts are constantly evolving production methods and design to reduce waste, adhesives and dyes. Their board production facility is now 100% waste free, and the paper and card packaging is 100% recyclable.
Our Favourites from the Range