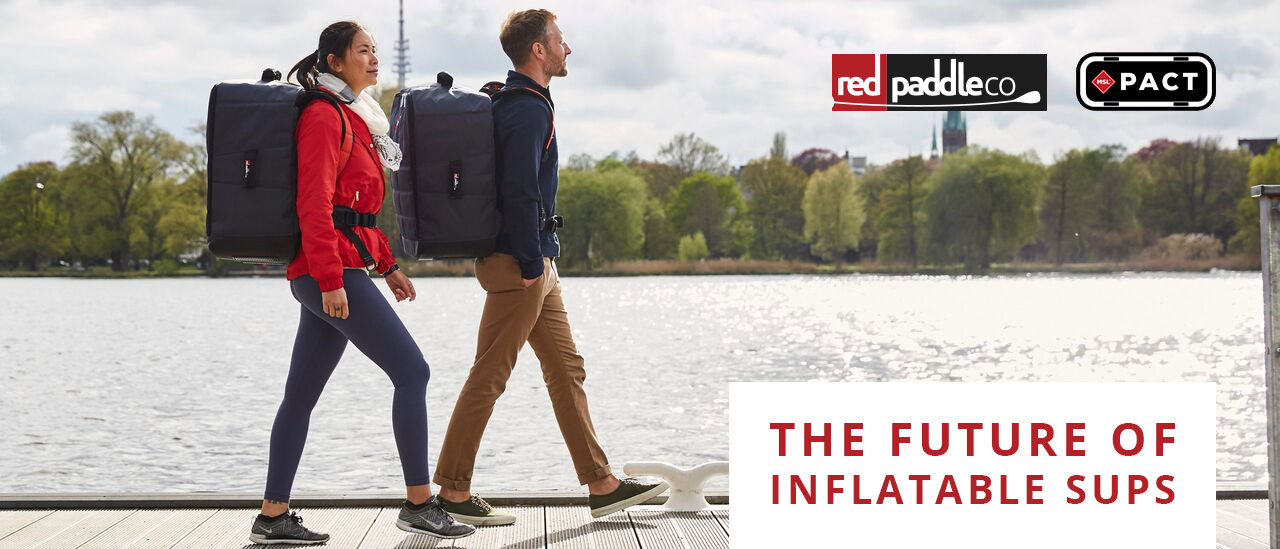 Red Paddle Co Compact SUP
We are very excited to introduce the revolutionary Red Paddle Co Compact SUP, a brand new model for 2019.
What's it all about?
Every now and then there is a big leap forward in inflatable SUP technology, and this is one of those leaps. A brand new construction that's being introduced by Red Paddle Co allows this 9'6 x 32" inflatable paddleboard to pack down to half the size as a conventional inflatable SUP. If you're looking for the ultimate SUP for travel, this is it.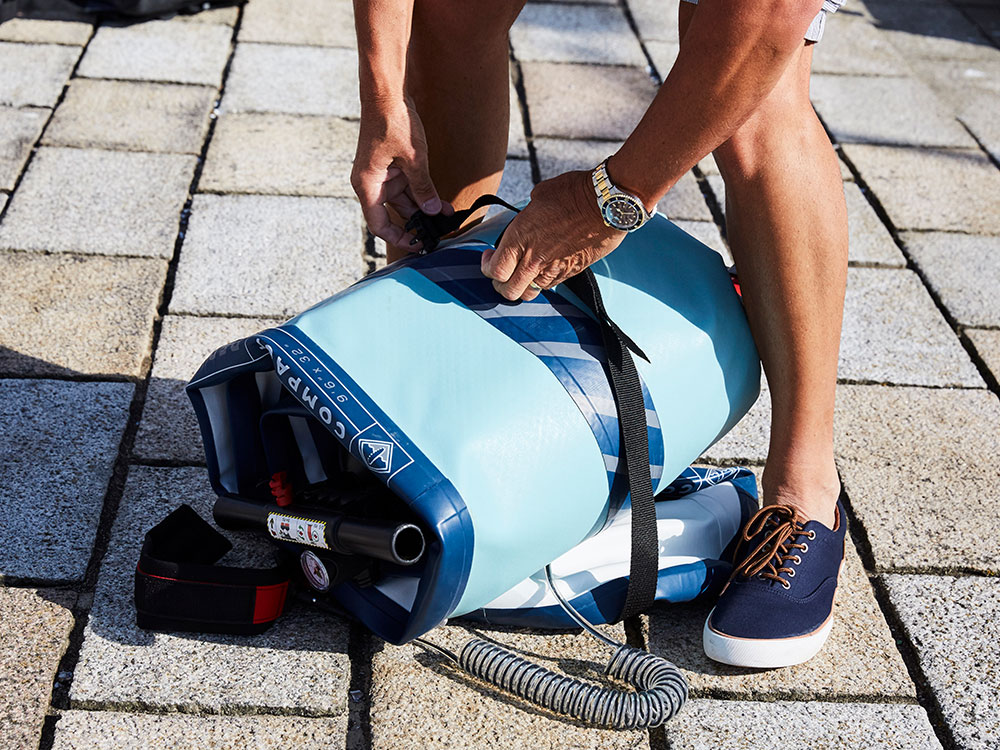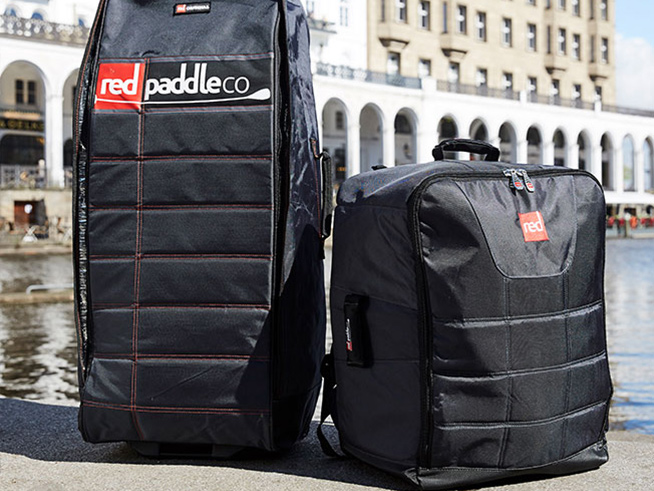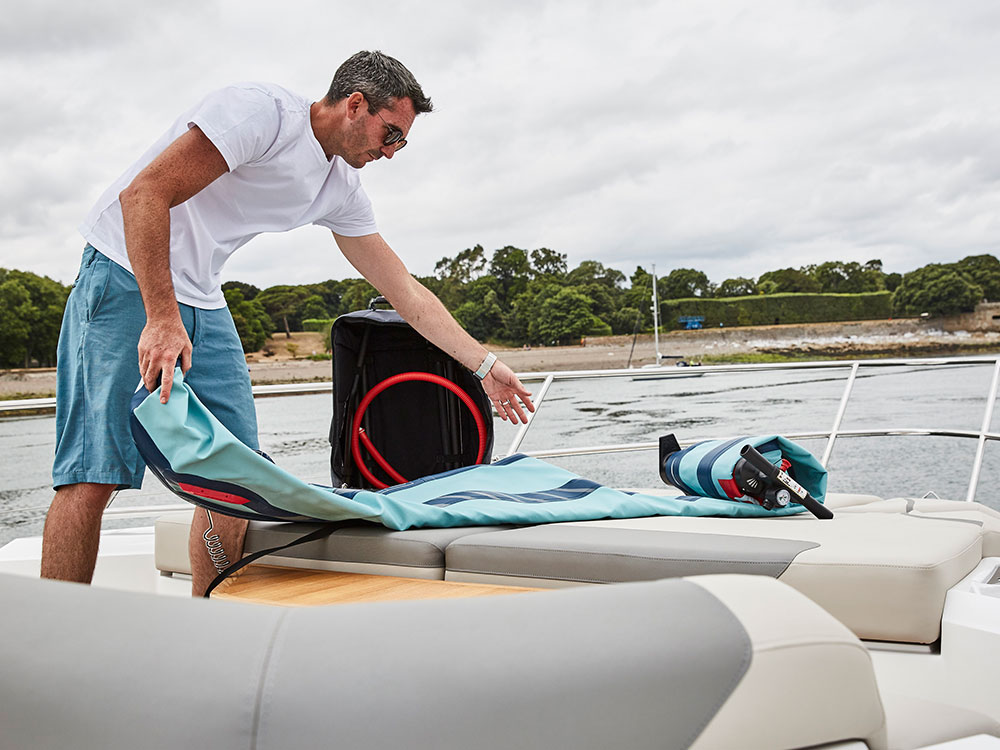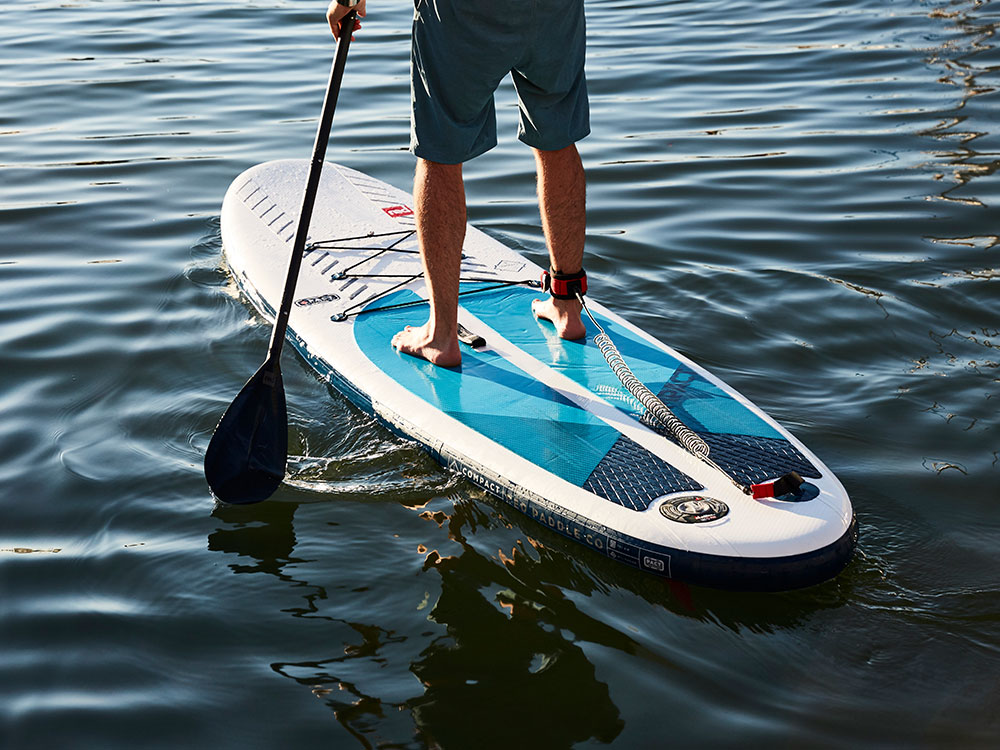 How do they do it?
It's the new patent-pending construction that allows the Red Paddle Co Compact SUP to pack down so small. According to Red, a new weaving process creates an extra-high-tensile thread matrix at the core of the board that combines with a super-strong but malleable outer layer and a tensile quad stringer-system. Sounds good, right?! The board is designed to be folded down the middle, with a split deck pad and removable fins. All of this means it is a strong and stable paddleboard when inflated, but can pack down super-small.
Package Features
The removable fins mean that the board can roll up tighter, and they're dead-easy to use with a simple click-in system. The Compact bag is just 560mm high, which is much, much smaller than that of all other inflatable SUPs. Included in the package is the new 5-piece paddle. Spliting into 5 means that the paddle can pack down much smaller than a normal 3-piece paddle, and so it will slot neatly into the compact bag.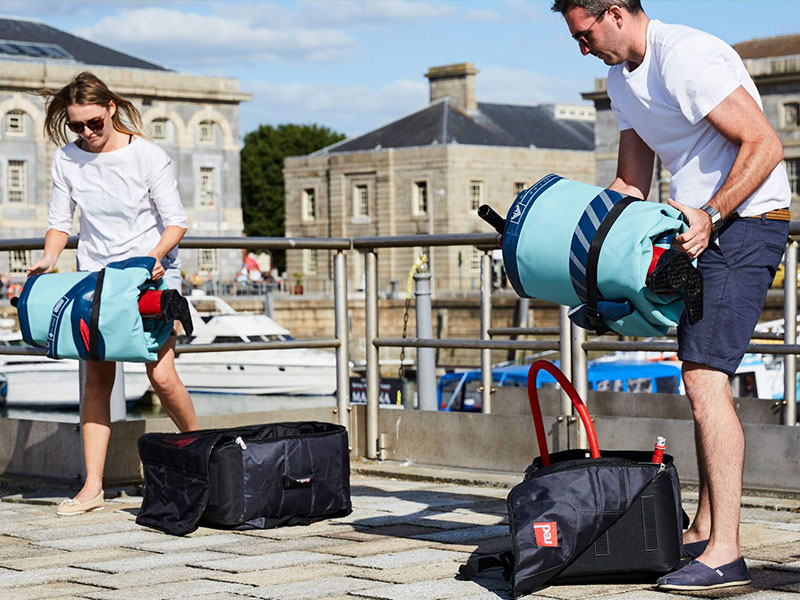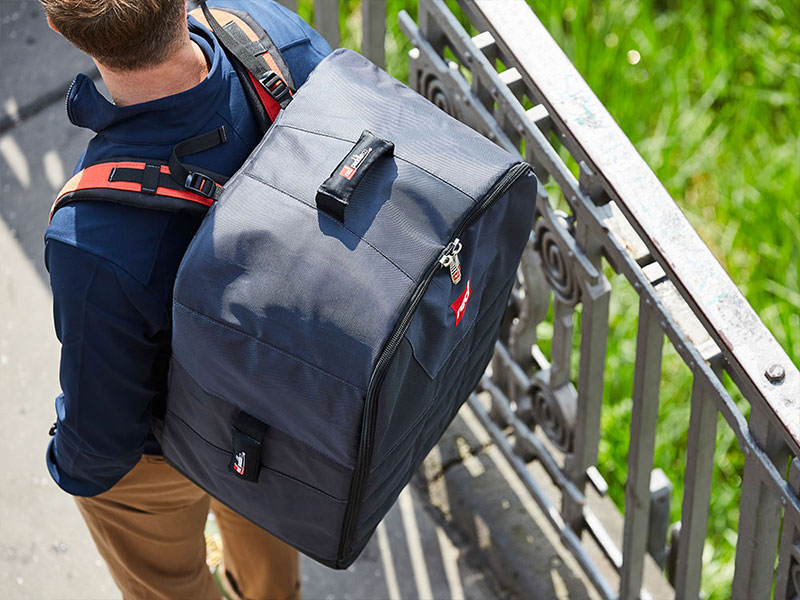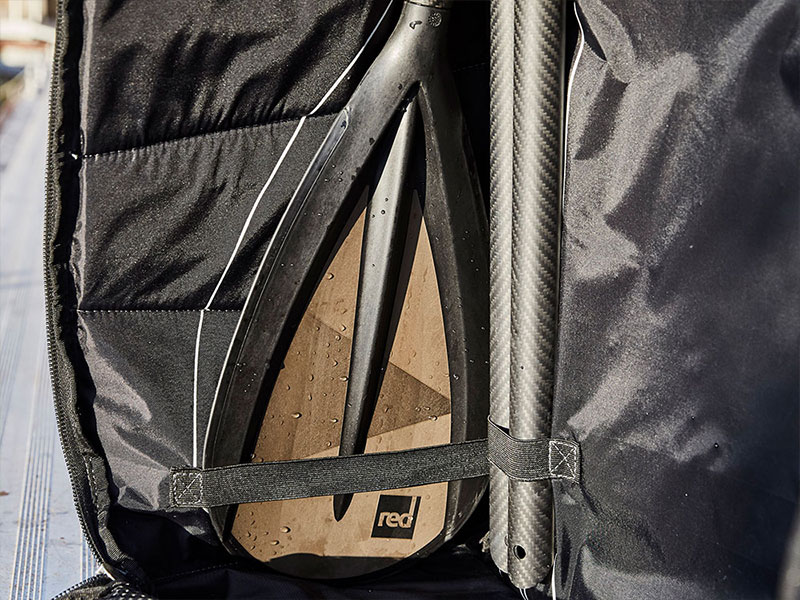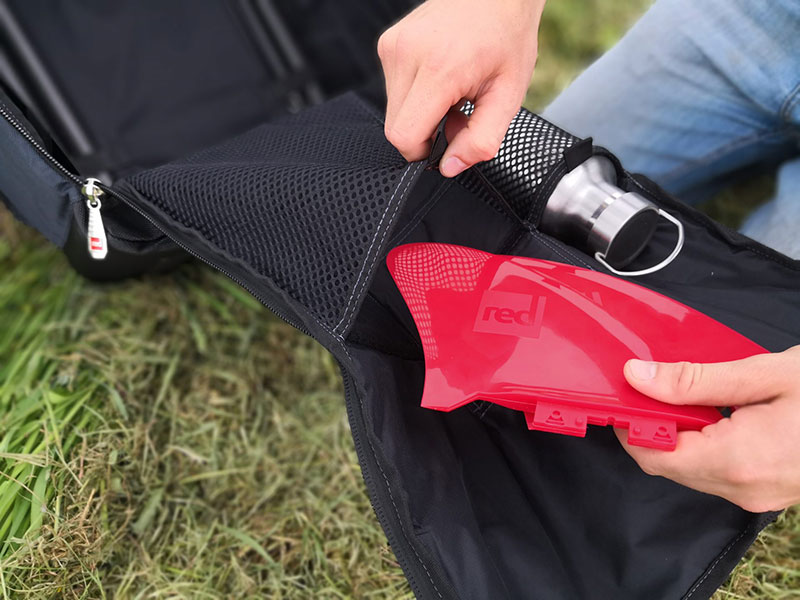 The spec
Length: 9'6" | Width: 32"/813mm | Thickness: 4.7"/120mm | Volume: 222 litres | Rider Weight: up to 95kg/209lb | Full package weight: 12.7Kg
What do we think?
This brand new board from Red Paddle Co is currently available for pre-order, with it due to land on our shelves along with the rest of the 2019 range in the coming months. We haven't yet been able to test this SUP, so are very much looking forward to getting it on the water. Based on the spec and our conversations with Red Paddle Co, we've no doubt that it will perform as well all Red Paddle Co top-quality allround inflatable paddleboards do. Combine this with the super compact package and we think it's going to be a great board. It is pricey at £1,299, so it won't be for everyone, but if you are looking for the most compact SUP on the market that is ready for travel and adventure, then it just might be worth the extra expenditure.
Stock will be limited so if you're wanting one of these Red Paddle Co Compact SUPs as soon as possible, pre-order yours today.