The Ultimate Summer & Winter SUP Wear Wishlist!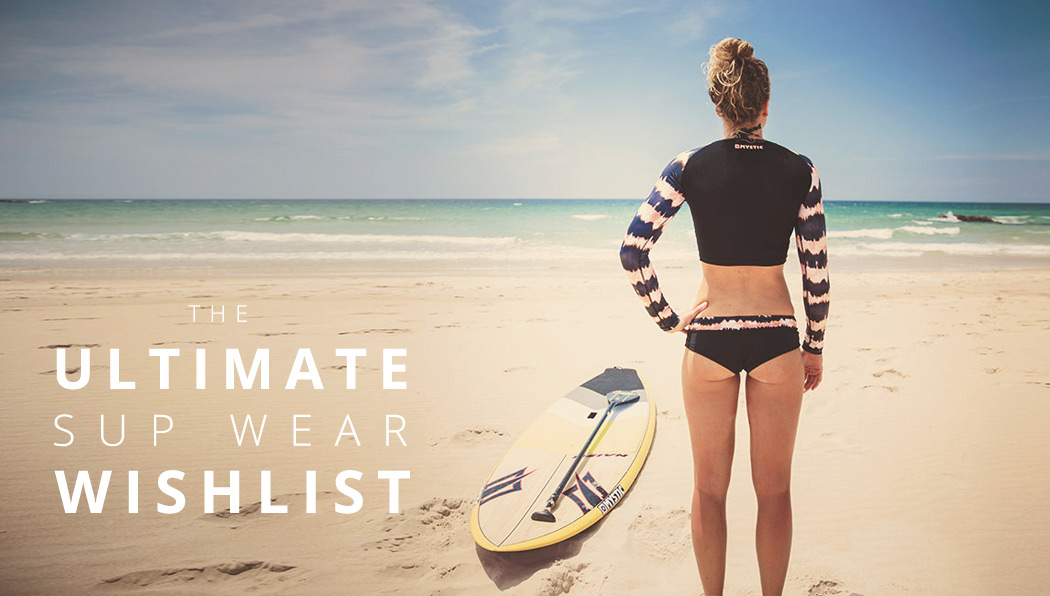 SUP is the ultimate chill out sport! It's all about hanging down at the beach or on a lake with your mates or family and having a great time, lots of laughs and making memories.
The team at SUP inflatables do like to look good whilst we are on our boards! Paddling in your favourite bikini and board shorts is great, but in the UK let's face it, it's not often warm enough for this! Plus there's some great looking SUP wear out there. So here it is - Some of our favourite SUP clothes, all together, in the SUP Inflatables Summer & Winter SUP Wear Wishlist.

Summer SUP Wear should be all about keeping warm (but not too warm) and looking GREAT! Here is our wishlist of the best summer sup wear items to make the perfect outfit for a great time on the water.

Here we have some of our favourite bits of SUP wear for paddling in the colder months, chosen with warmth and looking great in mind. It's so important to be prepared for the conditions over the winter, as if you were to fall in you must be wearing the right kit to keep you warm and safe. In certain situations, a full winter-weight wetsuit may be recommended. Take a look at our What to Wear Paddleboarding article for more information, and feel free to Get in Touch if you have any questions about what you should wear based on the conditions.

So there we have it, the ultimate SUP Wear Wishlist for all times of year, no matter where you're paddling. Our great range of SUP Wear is available to order with fast and free UK shipping on all orders over £30. If you'd like any advice on SUP wear, feel free to call on 07545 882606, email info@supinflatables.co.uk or hit the 'Ask a Question' button in the bottom-right of your screen.