The Ultimate Summer & Winter SUP Wear Wishlist!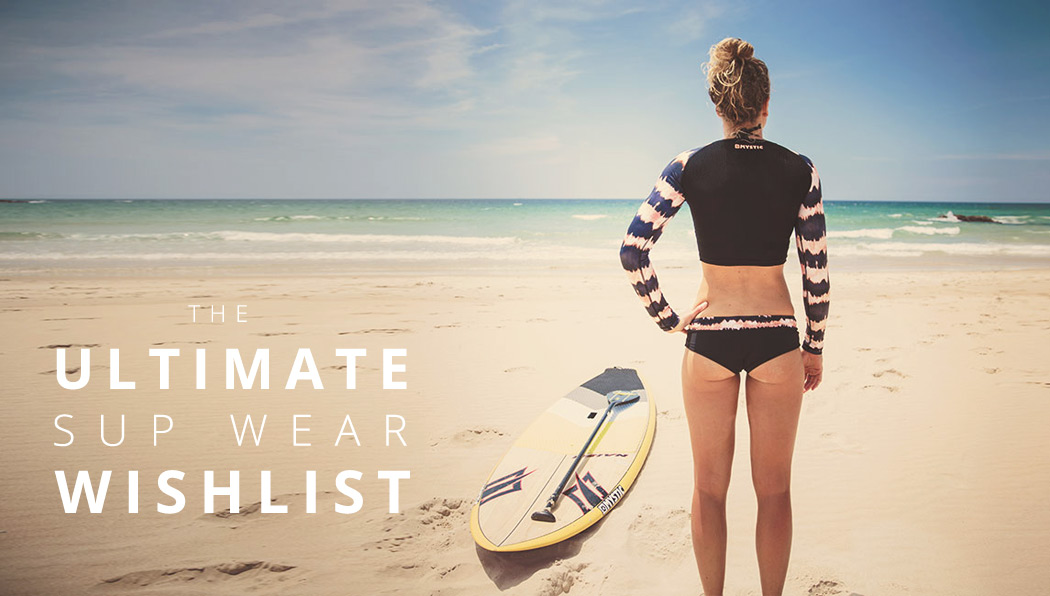 SUP is the ultimate chill out sport! It's all about hanging down at the beach or on a lake with your mates or family and having a great time, lots of laughs and making memories.
The team at SUP inflatables do like to look good whilst we are on our boards! Paddling in your favourite bikini and board shorts is great, but in the UK let's face it, it's not often warm enough for this! Plus there's some great looking SUP wear out there. So here it is - Some of our favourite SUP clothes, all together, in the SUP Inflatables Summer & Winter SUP Wear Wishlist.
Read more »
Posted:
February 25, 2018
|
Allround Inflatable SUP Board Review

With so many all-round family inflatable paddleboards hitting the market we think its getting a little tough to tell what to go for and why! Here we have put together a 10'6 allround SUP review to take the heat out of choosing your perfect allround SUP board.
Read more »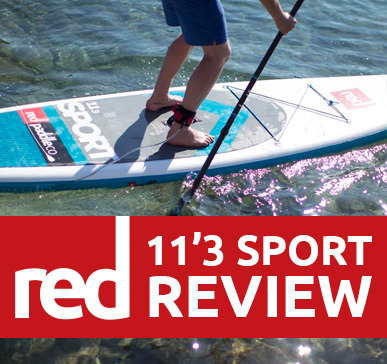 Red Paddle Co introduced the Sport range of inflatable SUPs to fill a gap. Allround SUPs are stable and easy but not that fast. Race SUPs are super fast but pretty wobbly. Touring SUPs glide well but are not so manoeuvrable. So what about those who want it all; something that glides well, is stable and manoeuvrable. This is where the Sport comes in.

A common misconception with the Red Paddle Co Sport range seems to be created by their name; being described as the 'sports car' of paddleboards. If they're Sporty they must be only for advanced paddlers right? No! In fact, the Sport SUPs are found in the 'Touring' section. These are go-anywhere inflatable SUPs that we find offer plenty of stability for all but the largest of riders. Compared with the all-round boards the Sports have a sleeker shape with a drawn-out nose section to allow them to cut through the water more cleanly and offer greater glide with each paddle stroke. This makes them faster than the all-round boards so they can cover some distance, great for getting adventurous.
Read more »
Posted:
February 25, 2017
|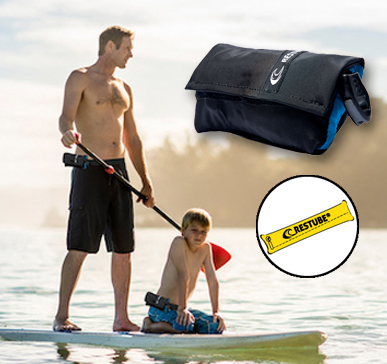 Why Do I Need a Restube?
RESTUBE IS NOW 30% OFF! - BUY NOW
The Restube is an innovative personal floatation device (pfd) that is very well suited to paddleboarding. But before we get in to the details about the Restube, why should paddleboarders wear a pfd? When having a SUP lesson or borrowing a board from a SUP rental center it is commonplace to wear a buoyancy aid. In our experience however, as soon as people by their own SUP they tend to not bother wearing a buoyancy aid, after all, the paddleboard itself is plenty buoyant enough, no? No!
The safety concern is getting separated from your paddleboard in open water. Paddlers should always wear a SUP leash to attach themselves to the board, however this should not be relied upon as the sole piece of safety equipment as there is always a possibility that this could be ineffective, for example the leash snapping or leash attachment point failing.
Read more »