SUP Inflatables at Southampton Boat show 2018
SUP Inflatables is very excited to announce that we will be at Southampton Boat Show 2018! This year will be bigger and better than ever; not only will we be representing Red Paddle Co for the 5th Year running at the Southampton BoatShow but we are also very proud and excited to announce we will be representing Anomy, Gladiator, Starboard, Fanatic, O'Neill, Naish and The F-Cup.
The company behind Sup Inflatables have been in the watersports industry for over 40 years. Starting out as a listening post for windsurfing in the 80's from Sandbanks peninsular we moved with the times into kitesurfing. Eight years ago, Gary Willingham (the owner and founder of SUP Inflatables) had been closely following the work of John Hibbard, who was the inventor of the world's first quality Inflatable paddleboard and the founder of Red paddle Co. Gary believed that paddleboarding was going to be as amazing as it is, and so launched SUP Inflatables. Gary says... "I love windsurfing and kitesurfing with a passion, but paddleboarding is so great as this sport allows everyone and all ages to enjoy the water".
We will be doing some fun and exciting things this year at the Southampton Boat Show 2018, and will hopefully be consistently putting smiles on visitors face. We will be doing the JUMP test and putting all the brands' inflatable SUPs through their paces; whilst visitors look on we will be placing the paddleboards on trestles and jumping on the boards to show stiffness and strength, key requirements in an inflatable as any bend means the board is hard to paddle though the water.
We will also be spending time with visitors to explain what 4.75" drop stitch means and why this is so important to an all round paddleboard. We will also be doing on-land demos, talking to visitors about how to paddleboard, how to hold the paddle and how to get from the kneeling to standing position the first time you take to the water.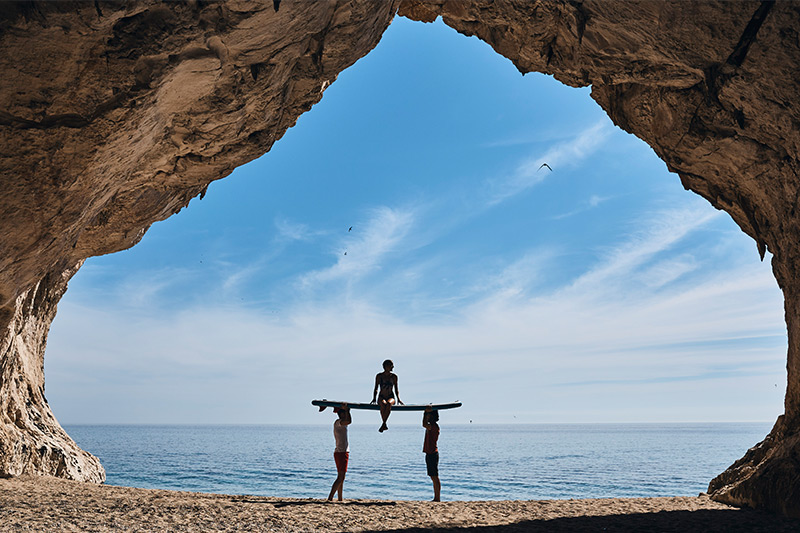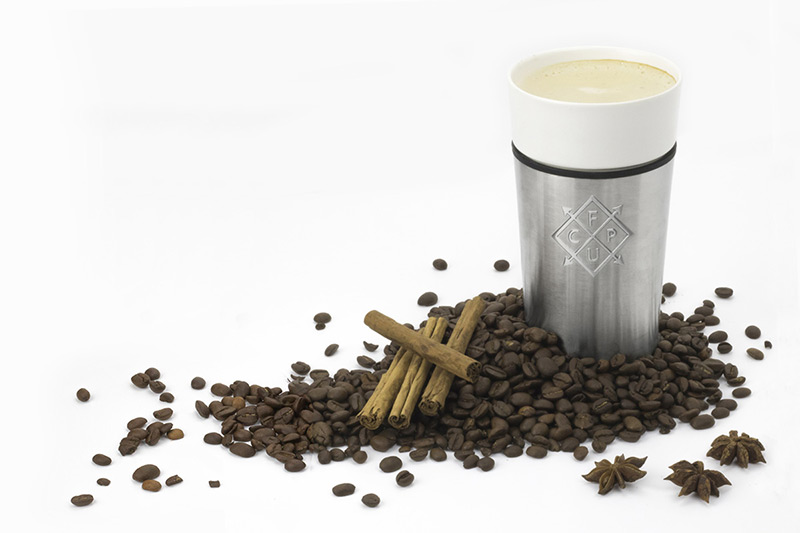 Gary Willingham also has some other exciting news! The F-CUP will be debuting at The Southampton Boat Show 2018. Over a year in design, The F-CUP is now launched in the UK. The F-CUP is a thermal ceramic travel mug which allows for a perfect tasting tea or coffee without any weird plastic or metal taste. It looks chic but there's a hidden agenda to this beautiful looking travel mug... that agenda is to 'one cup of coffee at a time' reduce plastic in the sea, landfill mass and the use of non-recyclable products. Gary Willingham is a great believer of recycling and is passionate about our planet on and off land, but recognises that as much as most takeaway coffee cups are recyclable, the packaging has to be put in the right bin in the first place and then be sorted and unfortunately a great proportion of rubbish is finding its way into our seas, onto our beaches and into our streets and green belts. He hopes that with the help of The F-CUP he can be part of the movement of people that that not only love great tasting coffee but also create less waste.
We are very much looking forward to seeing you at the Southampton Boat Show 2018! If you would like to join us please use this link for a discount code for reduced price tickets.